I was tagged by Brittany @ Perfectly Tolerable and Shalini @ Book Rambler. Thank you both so much for tagging me! I unfortunately don't know the original creator of this tag, but please let me know if you do so I can credit them.
As a blogger, it's important to get to know your audience and for them to know you. That's why the Get to Know Ya book tag is so helpful. These questions explain some of my fundamental bookish tastes.
Favorite Book of All Time
Carry On by Rainbow Rowell
Every reader knows the stress that comes with this question. I'm sure my favorite book changes all the time, but this book is something special. I love Carry On with my entire heart. Rainbow is one of my all time favorite authors and I adore how she crafts lightheartedness and romance in this book while still exploring dark ideas. I just really love this book, okay.
Favorite Book Five Years Ago
Looking for Alaska by John Green
Listen. Everybody goes through a John Green phase, right? I was completely obsessed with him in middle school, it was seriously excessive. I thought that Looking for Alaska was the finest point of literature. I still like this book and John, but I've changed my opinions over time.
Favorite Duology/Trilogy/Series
The Hunger Games Trilogy by Suzanne Collins
This was a tough one. In the end I decided on the Hunger Games, because, well, who doesn't love HG? We should bring back the craze for this series. These books have also been with me for a while since I read it for the first time in fourth grade and followed the movies as they were released. Even though I still haven't seen either of the Mockingjay movies.
Last Book You Read
Losing Leah by Tiffany King
The last book I finished was Losing Leah. Unfortunately, I really did not like this one at all. The writing style was certainly not my taste and I found the plot to be too unrealistic. I rated this one 2 out of five stars.
Last Book of Poetry I've Read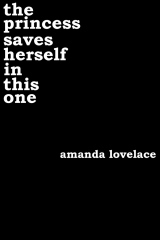 The Princess Saves Herself in This One by Amanda Lovelace
Sadly, poetry is not a genre I read a lot. I'm more of a slam poetry gal myself, but I would like to get more into this genre.
What Book Most Influenced Your Life
The Name of This Book is Secret by Pseudonymous Bosch
I've already talked about this book in my very first post, but it's been super influential on my life. The Secret Series really solidified my love for reading, and it was my first experience waiting for books in a series to be released. As dramatic as it may sound, I feel that my reading life would be dramatically different without this book.
Book That Made You Ugly Cry
Candor by Pam Bachorz
This one is a little bit of an unusual choice. Candor may not be sad in the traditional way, but the direction that the story took really caught me off guard. The ending definitely got some tears out of me.
Book That Made You Laugh
Hyperbole and a Half by Allie Brosh
This graphic novel is laugh out loud hilarious while simultaneously being a little depressing.
Character You'd Like to be for a Day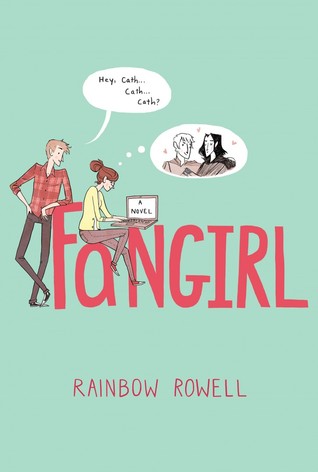 Fangirl by Rainbow Rowell
I think I would most like to be Levi from Fangirl. Levi is such a carefree character and I would love to see the world through his eyes.
Book So Good You Dreamt About It
I have to cheat a bit for this one because I have a repeat answer! I have to pick the Hunger Games for this one because I have literally had several dreams over this series. As I'm sure you can imagine, these dreams ranged a little closer to nightmare territory.
Book You DNFed
House of Leaves by Mark Z. Danielewski
I tried so hard with this one, I swear. Even after attempting to read HOL three times it still remains a DNF for me. Maybe one day I'll try again, but it's doubtful.
What Book Are You Excited to Read
Nine by Zach Hines
I have been looking forward to this book since October of last year! Nine was released in August, but I still have yet to get my hands on a copy. The concept behind this books seems so unique and I absolutely cannot wait to read it.
---
That's all from me! What do you think of my picks? As always, feel free to check out my shop page to pick up any of these titles.
I tag:
And anybody else who would like to participate!