"Look at me, I'm all grown up."

– Bare: a Pop Opera
WOOHOO it's my birthday! Today I am turning 18! Now that I'm a legal adult, I can do all kind of risqué things — like signing up for Netgalley.
As a reader, many parts of my life have been defined by the books I've read. Sometimes the message is so applicable to where you are in your life, or sometimes a period of your life is marked by your obsession to a certain book. Over my eighteen years of life, I have had many bookish obsessions. From childhood to adulthood, here are eighteen books that shaped me as a person and a reader.
---
1. On My Honor by Marion Dane Bauer
I read this book in third grade as part of a class discussion group and it literally broke me. I honestly don't remember most of this book besides how sad it was and how much I cried over it.
2. The Name of This Book is Secret by Pseudonymous Bosch
I promise I'll shut up about this series soon, but it did have a huge impact on me growing up. Although I don't really have a book that "got me into reading," I would say that this one really solidified how much I love books. It showed me that reading really was worth it.
3. Tuck Everlasting by Natalie Babbit
I read Tuck Everlasting so many times when I was younger. It's such a timeless classic and a really easy read, no matter the age!
4. The Dork Diaries Series by Rachel Renée Russel
This one is a pretty widespread favorite, and I was no different. I was so obsessed with this "female Diary of a Wimpy Kid." I've since stopped reading Dork Diaries, but I did end up gifting the entire series up to that point to my little sister, and she still reads them!
5. The Series of Unfortunate Events by Lemony Snicket
Who doesn't love a Series of Unfortunate Events? Honestly this series was my Harry Potter. Lemony Snicket's writing style is so fun to read and I really appreciate that he doesn't shy away from dark subject matter even as a children's author. Also a big thanks to Netflix for making a film adaptation that doesn't suck.
6. The Hunger Games Trilogy by Suzanne Collins
This series is still poppin'. I really followed the Hunger Games for so many years, and these parodies were my entire life through middle school. So many scenes from HG are iconic and uncomfortably relevant to the current world.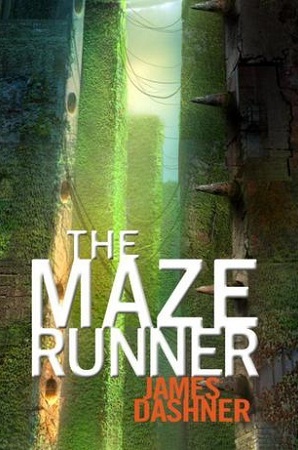 7. The Maze Runner Series by James Dashner
I have certainly changed my opinion over the Maze Runner since I first read it, but this series used to be a huge influence for me. It gets a lot of crap in the bookish community, and I can definitely understand where the distaste comes from. Still, it was  really important read for me.
8. Love Like a Delinquent by 3mmaRawrs
Here's where I really start to expose my younger self's reading tastes. I went through the biggest Wattpad phase in middle school, and this was the first book I ever read on this platform. It's 100% not as good as I thought it was when I first read it, but it still was a significant part of my life.
9. A Proscriptive Relationship by Jordan Lynde
While we're on the Wattpad train, Jordan Lynde has literally changed my entire reading life. A Proscriptive Relationship does have some problematic material in it. However, it was still the very first book I read by this author that introduced my to her amazing books.
10. His To Keep by Lydia Goodfellow
Lydia Goodfellow is really out there writing some of the darkest books. Another Wattpad author, His to Keep sent me for multiple loops in my reading process.
11. The Accidental Skype Call by LouisYouHottie
I am truly just here to shame my younger self because I lived for wackily written One Direction fan fictions on Wattpad! There's something so cathartic about reading something that is written purely for entertainment and nothing else.
12. Looking for Alaska by John Green
If you knew me as a twelve-year-old, I am so sorry that the only thing you ever heard about was John Green. Looking for Alaska was one of those books where I just read it at the perfect time in my life. The philosophy and viewpoints in this book really influenced me as a fifth grader.
13. Beautiful Creatures by Kami Garcia and Margaret Stohl
This series was so fun to read! My first OTP came from this book (Link and Ridley, if you're wondering). This was also the first audiobook I ever listened to.
14. Flowers in the Attic V. C. Andrews
Everybody has that scandalous book that they read at way to young of an age, and mine might be Flowers in the Attic. Andrews is well known for her twisted stories that are a tad mature for young teens.
15. Carry On by Rainbow Rowell
This is my favorite book of all time and I'll probably never shut up about it. I'm currently in the midst of my annual birthday reread.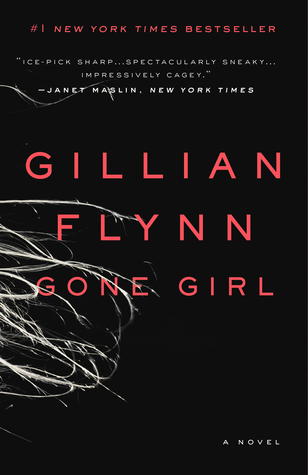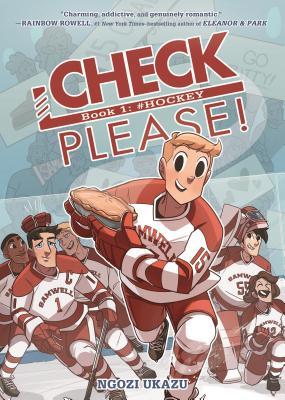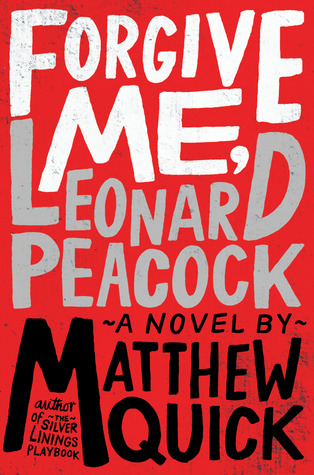 16. Gone Girl by Gillian Flynn
Gone Girl probably shouldn't be categorized as an "influential" book, but I do frequently credit it as a book that ruined my life. This book not only completely shocked me with its brilliant twists, but it also introduced me to the thriller genre. Now, this genre is one of my favorites to read in.
17. Check, Please! by Ngozi Ukazu 
Check, Please! has followed me through high school. A friend introduced me to the webcomic freshman year and I've been following it religiously ever since. Ngozi Ukazu is such a generous content creator.
18. Forgive Me, Leonard Peacock by Matthew Quick
I saved this one for last for a reason! I read Forgive Me, Leonard Peacock as a freshman and the story has been in my mind ever since. It also does feel very important to me as Leonard battles his journey into adulthood on his 18th birthday. I'm honestly a little afraid for all the responsibilities that adulthood holds, but this book handles that topic perfectly.
---
Here we have it! Maybe I haven't read the most influential books in my eighteen years of life, but I've still had my fair share of memorable reads. Some of my bookish obsessions have been a little embarrassing, but they've made me who I am today.