I am an easily excitable person, but I also hate waiting for things! The slow passage of time wounds me. Even if I hate waiting for things, I love the anticipation that comes with future events and releases! Quick throwback to when I had an entire page on my phone's home screen dedicated to countdowns to various releases.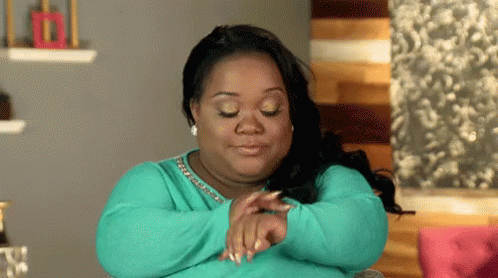 I've been pretty behind on tracking upcoming releases for the new year, so I recently took a deep dive into Goodreads listopia. Along with bookish twitter, I found several exciting reads for 2019!
---
Outside by Sarah Ann Juckes – January 3rd
The Proof of the Outside follows the story of Ele, who is held captive in a small room by a man known as 'Him'. Ele is determined to prove there is a world Outside. And when she finds a hole in the wall, the proof starts leaking in. In this dark and compelling debut novel, Ele's strong and heartbreakingly optimistic voice shines through, revealing an important lesson about the power of stories to save lives.
Outside sounds like it's going to be such a powerful novel. I hate to compare books, especially if I haven't read them both, but this one sounds very reminiscent of Room by Emma Donoghue, which I loved. I look forward to this tale of discovery and freedom.
---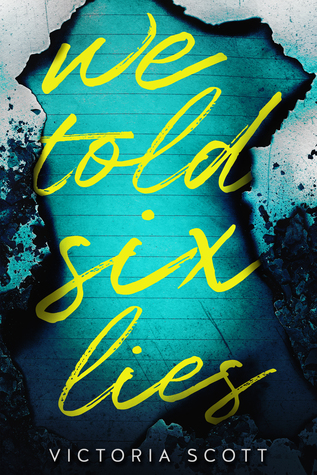 We Told Six Lies by Victoria Scott – February 5th
Remember how many lies we told, Molly? It's enough to make my head spin. You were wild when I met you, and I was mad for you. But then something happened. And now you're gone.
But don't worry. I'll find you. I just need to sift through the story of us to get to where you might be. I've got places to look, and a list of names.
The police have a list of names, too. See now? There's another lie. There is only one person they're really looking at, Molly.
And that's yours truly.
Everything about this book is intriguing. I LOVE this title and I am always ready for a good thriller/mystery. Sometimes young adult thrillers can fall a bit flat, but We Told Six Lies offers a twisty and shocking promise.
---
You Asked for Perfect by Laura Silverman – March 5th
Senior Ariel Stone is the perfect college applicant: first chair violin, dedicated community volunteer, and expected valedictorian. He works hard – really hard – to make his life look effortless. A failed Calculus quiz is not part of that plan. Not when he's number one. Not when his peers can smell weakness like a freshman's body spray.
Figuring a few all-nighters will preserve his class rank, Ariel throws himself into studying. His friends will understand if he skips a few plans, and he can sleep when he graduates. Except Ariel's grade continues to slide. Reluctantly, he gets a tutor. Amir and Ariel have never gotten along, but Amir excels in Calculus, and Ariel is out of options.
Ariel may not like Calc, but he might like Amir. Except adding a new relationship to his long list of commitments may just push him past his limit.
Look at this gorgeous cover! You Asked for Perfect has been all over my twitter feed lately. I believe that this book has own voices rep for the Jewish community which is not something I have read a lot of. The timing of this publication will also be perfect for me as I will be finishing up my senior year of high school.
---
Heroine by Mindy McGinnis – March 12th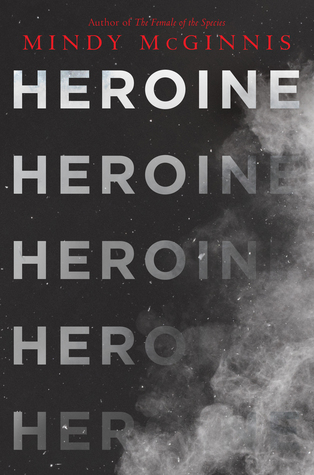 Three screws in her hip.
Two months until spring training.
One answer to all her problems.
Mickey Catalan is no stranger to the opioid epidemic in her small town. There are obituaries of classmates who "died suddenly" and stories of overdoses in gas station bathrooms—but none of that is her. No, Mickey is a star softball catcher—one part of a dynamic duo with her best friend and pitcher Carolina—about to start her senior season with hopes of college recruitment. Until a car accident shatters that plan, along with her hip and Carolina's arm.
Now Mickey is hurting. She can barely walk, much less crouch behind the plate. Yet a little white pill can make it better. After all, it is doctor prescribed. But when the prescription runs out, Mickey turns to an elderly woman who pushes hot meatloaf and a baggie full of oxy across the kitchen counter. It's there Mickey makes new friends—other athletes in pain, others with just time to kill—and finds peaceful acceptance, a place where she can find words more easily than she ever has before. But as the pressure to be Mickey Catalan heightens, her desire for pills becomes less about pain and more about want, something that could send her spiraling out of control.
Pretty much all I needed to add this book to my TBR was to know that it's written by Mindy McGinnis. I'm desperate for more of McGinnis's dark voice after the Female and the Species and This Darkness Mine. The pleasing cover design doesn't hurt, either.
---
Dreaming Darkly by Caitlin Kittredge – April 9th
Ivy Bloodgood's mother is dead, and she should probably be sad about it. But she isn't. Myra Bloodgood was confusing mix of protective and abusive, a manipulative personality who never told the truth—about where she came from, who Ivy's father was, or why they were living their lives on the run.
Now that Ivy has been sent to Darkhaven, an island off the New England coast, to live with a rich uncle she didn't know existed, she is forced to reckon with her mother's past. Ivy can tell right away there are long-held family secrets buried within these walls, but when she wakes up from one of her nightmares covered in someone else's blood, Ivy fears that whatever demons her mother battled while she was alive have come to roost in her own mind. Scared that she can no longer trust what she sees, Ivy seeks the help of a boy who thinks her episodes are connected to the sordid history of Darkhaven—but what they don't know might kill them both.
A family secret and a spooky island? Yes please. I am all about reading twisted family dynamics, and Dreaming Darkly sounds like just the thing for me. I think this one will be a definite page turn. Although it might be best to ignore that I share a name with the main character.
---
Call It What You Want by Brigid Kemmerer – June 25
When his dad is caught embezzling funds from half the town, Rob goes from popular lacrosse player to social pariah. Even worse, his father's failed suicide attempt leaves Rob and his mother responsible for his care.
Everyone thinks of Maegan as a typical overachiever, but she has a secret of her own after the pressure got to her last year. And when her sister comes home from college pregnant, keeping it from her parents might be more than she can handle.
When Rob and Maegan are paired together for a calculus project, they're both reluctant to let anyone through the walls they've built. But when Maegan learns of Rob's plan to fix the damage caused by his father, it could ruin more than their fragile new friendship…
This captivating, heartfelt novel asks the question: Is it okay to do something wrong for the right reasons?
I love the exploration of morality in literature. I found this one on a complete whim, but Call It What You Want sounds both fluffy and impactful. Brigid Kemmerer has been on my TBR for a while, but hopefully this year I'll finally get to one of her books.
---
What are your anticipated releases for 2019? Let me down down below so we can suffer under the weight of our never-ending TBRs together. May 2019 bring us health, happiness, and new books (of course)!