2018 has been an impressive reading year for me! I've accomplished things I never thought I would be able to. For starters, I finished 80 books (and counting, the years not over yet)! This is more books than I think I've ever read in a year, so I am very happy with my book intake this year.
Also, I started my blog this year! The book blogging community has been such an amazing place to integrate myself over the past few months. I think there is no kinder blogosphere to enter ❤️. I never imagined the support I would receive from the community when I joined.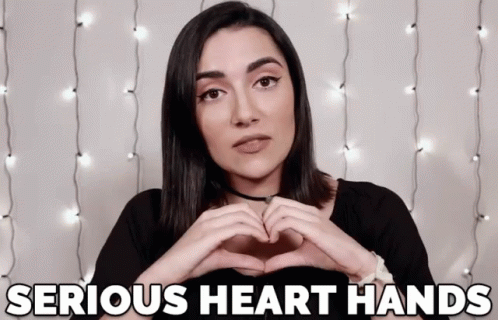 All mushiness aside, I read so many amazing books this year. I had a fair mix of backlisted and new books, and my top ten list does a pretty good job at reflecting that. This list is in chronological order of when I read them (because it was hard enough to pick just ten, let alone order them).
1. Our Dark Duet by Victoria Schwab // 5 stars 
I wrapped up the Monsters of Verity duology early this year and I still cannot stop thinking about it! I had so many feelings about this series. Our Dark Duet simultaneously destroyed me while delivering exactly the content I needed. I am obsessed with Schwab's writing style .
2. Vicious by V. E. Schwab // 5 stars 
No kidding, I just really love Victoria Schwab's content! I read Vicious for the first time this year, but it probably won't be my last read! Morally grey characters are hands down the best types of characters to read about. All of the characters in this novel are so compelling to read. The sequel was my most anticipated release of the year (and it totally delivered).
3. Mister Tender's Girl by Carter Wilson // 5 stars
This book is seriously underrated. Loosely based off of the Slender Man stabbing in 2014, this dark thriller really got under my skin. I loved how dark this book was, along with its twisted family dynamics. If you're looking for a unique thriller ripped straight from the headline, this 2018 work is perfect for you.
4. My Sister Rosa by Justine Larbalestier // 4 stars
It feels wrong to have a less-than-5-star book on my favorites list, but here I am. My Sister Rosa really restored some of my faith in YA thrillers. This book was very dark (right up my alley!) and went many twisty places I did not expect. Some elements could have been wrapped up better, but overall it was an amazing read!
5. The Prince and the Dressmaker by Jen Wang // 5 stars
This was a really surprising read for me. I typically don't read graphic novels but picked this one up on a whim. And thank goodness I did! The Prince and the Dressmaker was such a fun and adorable read. Bonus points for tackling difficult issues in lighthearted ways and for gorgeous dress illustrations!
6. Moxie by Jennifer Mathieu // 5 stars
Moxie made we want to start my own feminist group and tear down the government, as any good rebellious media should. Reflecting on it now, I realize that I don't read to many feminist books, which is definitely something I should change. Moxie only represents a small section of these issues, but it was still a really good book with vital themes.
7. The Female of the Species by Mindy McGinnis // 5 stars
This was actually my second Mindy McGinnis novel, and I enjoyed it far more than my first. The Female of the Species had all of my favorite elements of the writing style with a more sensical plot. The main character has certainly done some bad things in her life, but I couldn't help but root for her. overall, this book was a very interesting examination of rape culture and justice.
8. The Roanoke Girls by Amy Engel // 5 stars
The Roanoke Girls is so twisted and messed up! Certainly not for the faint of heart, this book explores all kinds of taboo subjects such as child grooming and incest. I genuinely just love books with darker themes, but I could see how this book would not be for everyone.
9. Vox by Christina Dalcher // 4 stars
This is the four adult book on my top ten list and I honestly don't know who I am anymore. Vox was a little out of my comfort zone but I'm really glad I read it. This speculative fiction certainly had me envisioning a terrifying world. The ending was a little unsatisfying and rushed, but I haven't been able to stop thinking about Vox since I finished it.
10. Radio Silence by Alice Oseman // 5 stars
I am so pleased that I decided to pick up this book. Radio Silence has a lot of hype surrounding it lately. I was really skeptical going into this book, especially when I felt like the contents weren't what I expected based on the synopsis. However, Radio Silence is just so relevant to where I am in life right now. The big conflict with higher education within this novel really hit me.
---
I read some really fantastic books in 2018! Surprisingly, it wasn't too difficult to pick out my top ten favorites from the year. Did you read any of these books, and how did you feel about them? Let me know about your favorite reads of the year!