It's no secret that I love music just about as much as I love books. While I like to believe I have a varied taste in music, I certainly have some well known bands in my playlists. One of my favorite bands (even if it's a bit cliche) is Fall Out Boy. My first concert was for this group in 2014.
Since I love this band so much, I was really disappointed that I couldn't find a Fall Out Boy book tag. So I decided to create the tag I wanted to see in the world!
---
The Rules
Link to the creator's blog (Raine Reads)
Thank the person who tagged you
Pick a book or character to answer each prompt
Tag as many bloggers as you'd like to do the tag next!
---
Take This to Your Grave
a book that's a little rough around the edges but you love it anyway
Flawed by Kate Avelynn
This debut certainly lives up to its name. Although Flawed has a few issues, I still really enjoy my reading experience with this book. As a reader who is usually attracted to darker books, Flawed is right up my alley. And I think this book just has such fantastic one-liners.
Sugar, We're Goin Down
a book that lives up to the hype
Sadie by Courtney Summers
I am so happy that this book received lots of hype around its publication! Courtney Summers is a relatively well known author, but she deserves even more hype. It also makes me happy that the Sadie audiobook is so well received. If you haven't read Sadie yet, you should definitely pick it up!
A Little Less Sixteen Candles, A Little More "Touch Me"
a book with pop culture references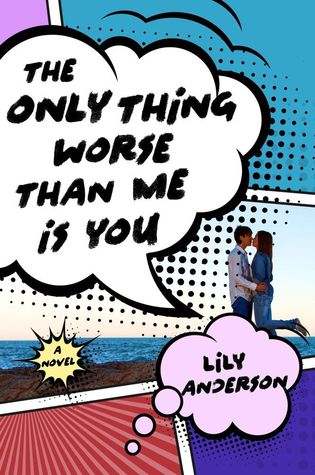 The Only Thing Worse Than Me Is You by Lily Anderson
Lily Anderson's enemies-to-lovers contemporary is filled with both romance and geek culture. The pop culture references start as early as the summary for this book. Although I couldn't connect with all the references (sorry comic book readers), the Doctor Who talk made my heart happy.
Thnks fr th Mmrs
a book that you changed your opinion about
Looking for Alaska by John Green
I still have a special place in my heart for Looking for Alaska. But the version of me who read this book in 5th grade literally idolized everything about this book. I have since realized that Alaska has its issues. John Green is still a beloved author, but I'm glad I've grown to recognize that his works aren't perfect.
What A Catch, Donnie
a character that you want to take care of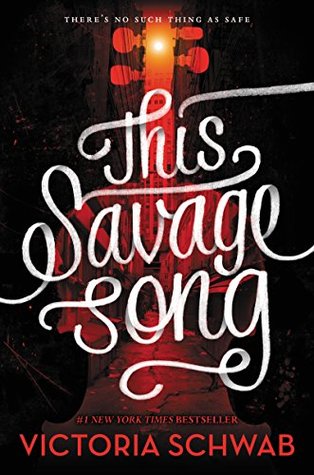 August Flynn in This Savage Song by Victoria Schwab
This was actually my first Victoria Schwab book and I don't regret it one bit. This Savage Song is one of my favorite books for its action, world, and characters. August Flynn is one of those sweet characters who I wanted to wrap in a blanket and give him every good thing he deserved.
Just One Yesterday
a book you wish you could read for the first time again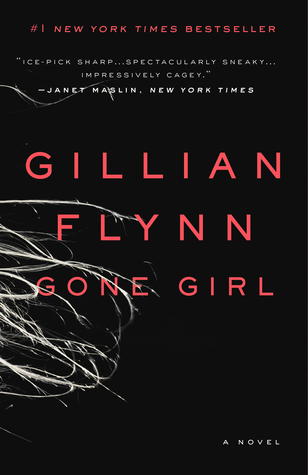 Gone Girl by Gillian Flynn
It's pretty well known that I am a huge fan of this thriller novel. Gone Girl introduced me to a genre that I now love because of its demented twistiness. While I love rereading this book no matter what, I think it would be super fun to be able to read this book for the first time again so I could be surprised by all the twists.
Hot To The Touch, Cold On The Inside
a book that you were excited to read but ended up being a disappointment
The Temptation of Adam by Dave Connis
I don't know what made me so drawn to the Temptation of Adam, but I was unbelievably excited to read this book. Unfortunately, it was a huge let down. This ended up being a one star book for me and even ended up making my most disappointing books of 2018 list. The writing was meh, the plot was inconsistent, and the manic pixie dream girls were plentiful.
Centuries
a book you see everywhere but are afraid to read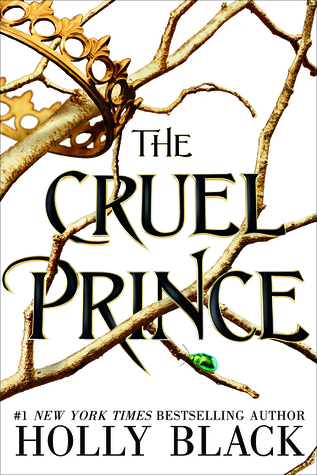 The Cruel Prince by Holly Black
I am terrified of this book for a few reasons. It seems like everybody in the bookish community has already picked up the Cruel Prince. Fantasy is rarely a genre I reach for, so this would be super out of my comfort zone. From what I've heard of this series, I don't think I would be able to enjoy Cardan or his relationship with Jude.
Ghost Busters (I'm Not Afraid)
a new take on a classic story
Ella Enchanted by Gail Carson Levine
The movie adaptation of this book was one of my favorite things growing up. There are quite a few differences between the book and movie (especially the contrast in the big turning point). I'm honestly not sure what medium I prefer this story in, but it remains a great Cinderella retelling.
Young and Menace
a controversial book
November 9 by Colleen Hoover
I have lots of opinions on November 9. Truthfully I was influenced to read this book from Caleb's (InsaneReader on Booktube) many rants. I may have been influenced by outside sources before going into this book, but I definitely recognized the problematic elements in this book myself. I'm concerned with all the five star ratings on Goodreads with this book's unchallenged themes of domestic violence, consent, and a whole other slew of issues.
---
I Tag
Anybody else who would like to do this tag!
---
Thanks for checking out my original book tag! I had a lot of fun creating this tag for such a good band. It was a little difficult narrowing down my prompt choice because I had so many Fall Out Boy songs to choose from.
If you do this tag, please let me know so I can read your responses! I can't wait to see what books other people select for the prompts!
Until next time!
Ivy