If I had a dollar for every time I heard I wouldn't have time to read for pleasure in college, I'd have enough money to buy a lot more books.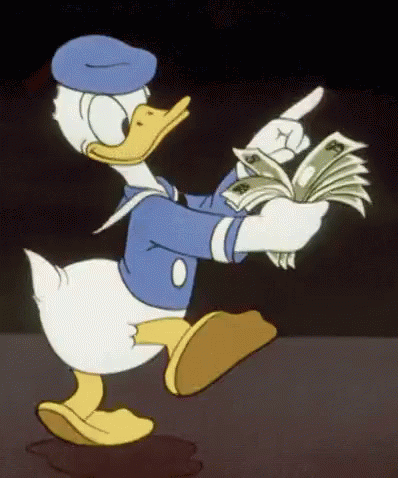 Here's the thing, I won't pretend that I don't have a lot less time to read now with all the schoolwork and studying required in college. But that's just how life works, you'll always be busy, and it'll always be hard to read what you want to. But, where there's a will, there's a way.
That being said, there are some ways I've earned to squeeze reading into my day where it otherwise wouldn't be possible. From one reader to another, here are some tips on how to read more in college.
---
My first tip? Read before bed. There's tons of scientific evidence out there that says reading before bed is great for your physical and emotional health. It's a good way to unwind from your busy day of classes, and a nice break from late night studying.
Admittedly, it's a bit of a risky hack. Be careful about reading a book that will keep you engaged far longer than you should be. Nobody wants to settle into bed for a quick, relaxing read and then be surprised when the clock reads the early hours of the morning!
Another way I love to squeeze reading into my school day is to read while waiting for a lecture to start. It's likely that you're planning on showing up before the lecture actually starts, so this will leave you with a few minutes to read.
One downside to this tip is the limited amount you'll be able to get done during this time. I usually show up about ten minutes before class is scheduled to start. Even though it only allows me to read a few extra pages, I still appreciate and opportunity that I can create.
But the biggest way I get reading done during college is through audiobooks. I've always loved this format, but it has truly impacted my reading life since transitioning to college life! Audiobooks allow me to read while still completing some of the more mundane day-to-day tasks of college life.
One way I listen to books is when I'm walking to class. Admitting, I'm sure I've pulled some very strange faces traveling down the sidewalks, but I'll take it.
Another huge time to listen to an audiobook is while eating! I love to sit down at a campus dining facility with my meal and plug in my headphones. It's a particularly useful method since everyone is usually keeping to themselves at these places, so you won't feel awkward or out of place. This is the time period where I probably get the most of my listening done. I seriously would be finishing significantly less books each month if it weren't for audiobooks!
---
Getting any reading done on top of hours of schoolwork is certainly tough. Still, it's a great way to give yourself a break from stressful situations or studying. I would definitely recommend utilizing these tips to allow yourself time for this hobby.
For my fellow students, I hope these tips can help you make more time in your day for books! Let me know what other ways you get more reading done, I'd love to adopt some more methods!
Until next time!
Ivy